STREAMING NOW:
Paul Robeson Performing Arts Company presents Kill Move Paradise, written by James Ijames.

Streaming 4/9/21- 4/16/21 $20.00

For tickets: https://www.showtix4u.com/event-details/49157 or visit PRPAC on FaceBook


FYI: If you are viewing this page refresh or restart you browser. PRPAC new site is wwww.theprpac.org/syr
A New Year… New Beginnings...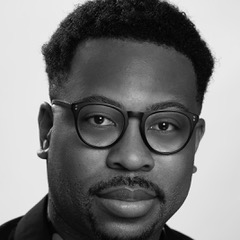 Stephfond Brunson is PRPAC's new Executive Artistic Director!



"I am delighted to be taking on this role and, with the talented board, I look forward to leading this extraordinary company into the next chapter of growth, vitality and its mission of being an outlet for BIPOC performing artists to develop and display their skills and talents that educate, create dialogue and ignite change."

Please stay tuned for upcoming announcements and events!

**See Contact Page for Brunson press release **



--------------------------------------------------------------------

During the lengthy 2020 "intermission," reorganizing and rebuilding PRPAC have been underway. We are grateful to the Central New York Community Foundation for awarding PRPAC a Black Equity & Excellence grant to support our Preserve and Grow project.

In case you missed it, we encourage you to take time to enjoy "ROBESON & COMPANY COMMUNITY CELEBRATION," a half-hour, family-friendly "virtual" celebration of PRPAC talent and partners, past and present. We thank YOU for your ongoing support over these 35-plus years.


October 2020

This project is made possible with funds from NYSCA and the Decentralization Program, a regrant program of the New York State Council on the Arts with the support of Governor Andrew Cuomo and the New York State Legislature and administered by CNY Arts.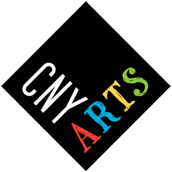 |


Contact: info@theprpac.org www.theprpac.org 315/313-5203


---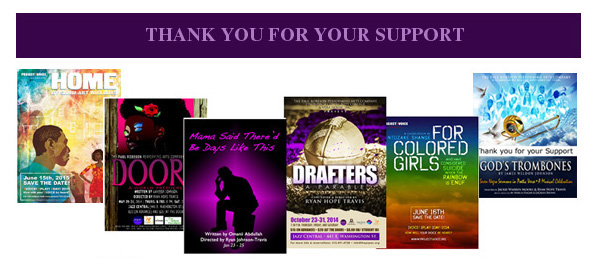 ---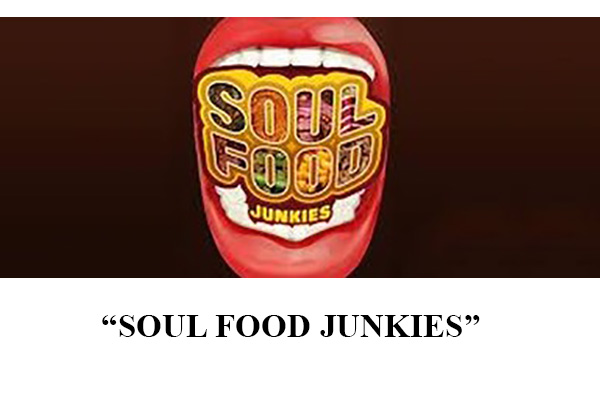 "Mini Monologues, Film, Food & Talk Back - October 2019"
---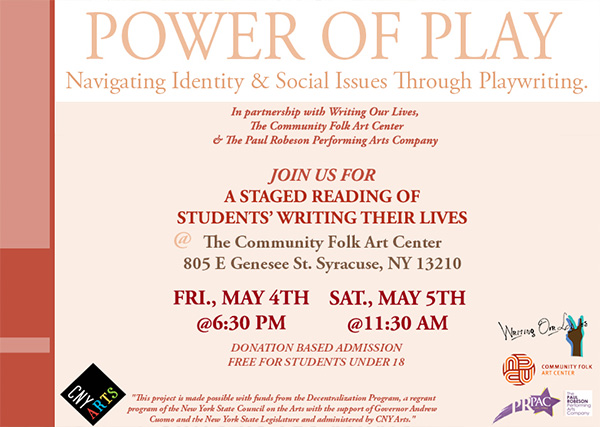 "A Community Production Collaboration – May 2018"
---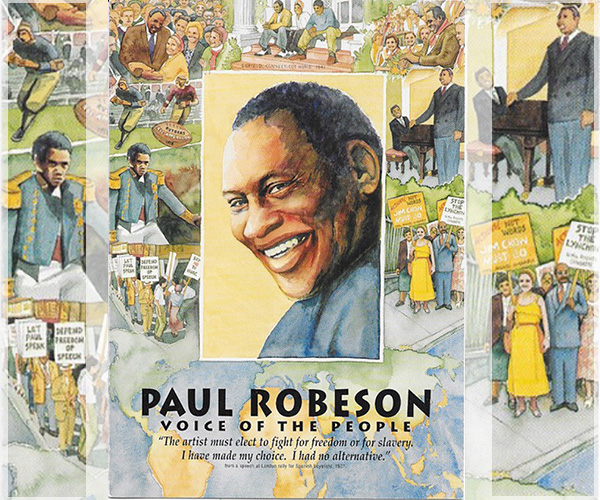 Graphics: Karen Kerney, Watercolor, SCW
A TRIBUTE TO PAUL ROBESON & COMPANY - October 2017
---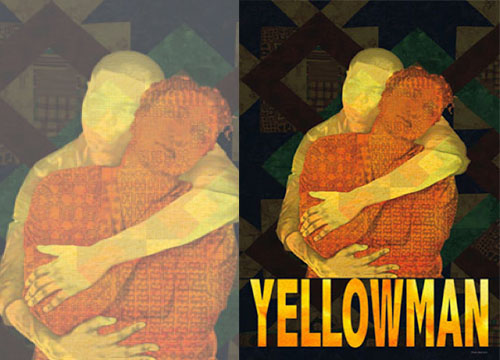 Staged-reading June 2017 at ArtRage Gallery
---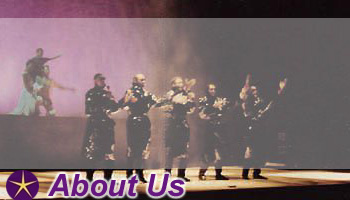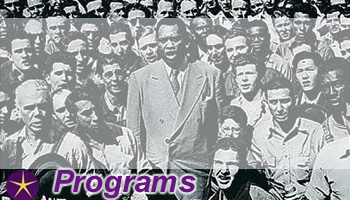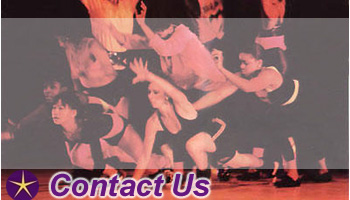 A PROUD MEMBER OF THE MOSAIC COLLECTIVE

The PRPAC is one of four community arts organizations that composes the MOSAIC Collective, working together to foster mutual success. The other organizations include The Syracuse Community Choir, The Dance Theater of Syracuse, and the Syracuse Vocal Ensemble. Find them in Links, below, and in our events calendar. Attend their performances. You'll enjoy what you find.


---
You can send your tax-deductible donation to
PRPAC
PO Box 843, Colvin Station
Syracuse NY 13205
or